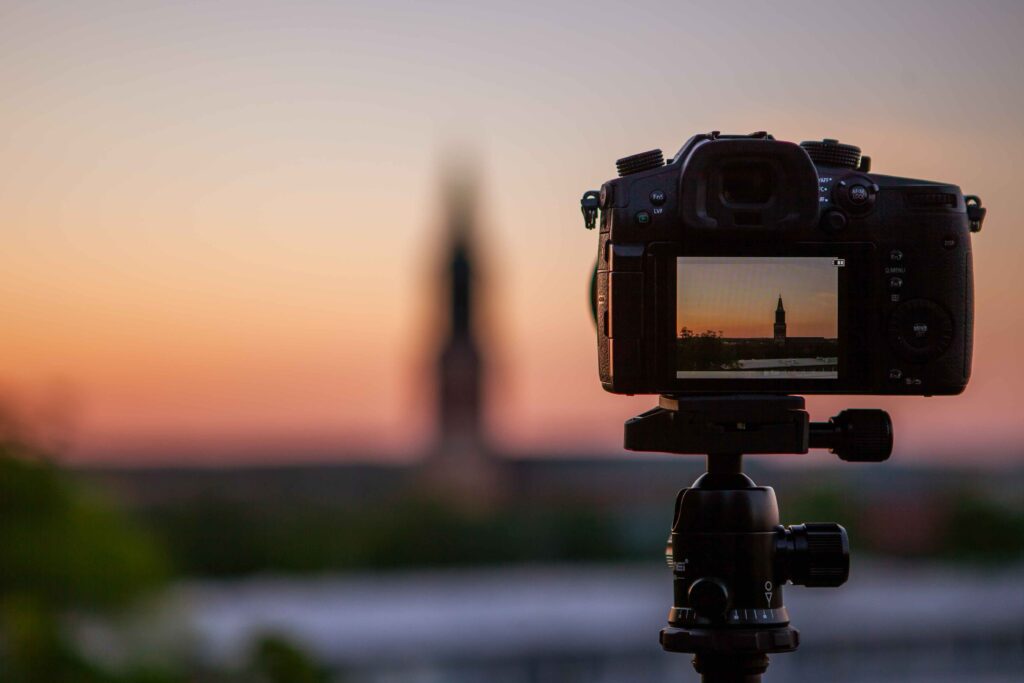 Are you the type of person who loves nothing more than capturing those memorable moments or beautiful vistas wherever you are? Then there's a big possibility that you've heard of a DSLR camera. The Digital Single-Lens Reflex camera, to give it the full name, is a device that allows the user to utilize a range of interchangeable lenses on the same camera body while retaining stunning image quality.

Although many people snap images on their smartphone, which do a reasonable job, no doubt picking up a good DSLR, even as an amateur photographer, will produce much better results. However, the smartphone industry is thought to be behind a drop in worldwide camera shipments proving how versatile our mobile tech is becoming.

That doesn't mean the choice for consumers has been reduced; far from it. There is such a wide range of DSLR cameras on the market, both extensive and varied in terms of price points. The Nikon D3500 is very much a budget camera, with a price of around $646, whilst something more advanced, such as a Canon EOS 1DX Mark III can cost ten times that amount. Price is just one of several considerations that have to be made; you have to know if the selection of lenses for the camera is going to suit your needs, and whether it has all the features you need when traveling.
AmazeGuides is a company that provides reviews of the top-selling products from Amazon.

We are passionate about leading people to high-quality, well-made items that are worth their money and time. We receive commission through an amazon affiliate Program. We hope you enjoy AmazeGuides!


However, you don't need to worry about searching out the best, as below we list our top five DSLR cameras for the amateur travel photographer.

Nikon D3500

Although the Nikon isn't the newest DSLR on this list, there are plenty of reasons why it remains popular with those new to photography and those who are more seasoned snappers. The built-in 'Guide' shooting mode is an excellent tool for learning the basics of photography via the LCD screen, which helps the user compose the best images. The D3500's 24-megapixel sensor is sharp, and the packaged 18-55mm lens is good enough to take some solid shots straight out of the box.

Canon EOS Rebel T7

This is a great model to move up to if you're looking to up your photography game, as it combines some fantastic features and it's so easy to use. The DIGIC 4+ image processor is second to none, as it enhances image quality in high ISO shots taken in dark settings. The Canon EOS Rebel T7 DSLR camera also has built-in Wi-Fi, which allows you to connect to a number of compatible devices such as smartphones, tablets, and Wi-Fi enabled printers to share those shots almost immediately. That connectivity also allows for remote shooting, which is useful for self-portraits or wider shots as long as the camera is in wireless range.

Pentax K-1 Mark II

The Pentax K-1 MK II is a solid piece of kit which has a weather-sealed construction that is ideal for those who like to head off to the great outdoors; it also has amazing sensor-shift image stabilization, which works with any attached lens. It's a camera chocked full of different options, with the Astrotracer mode a real standout for those who love to take pictures at night. When using this mode, the images of the stars are crisp and sharp without as much of a hint of streaking in the image.

Canon EOS 5D Mark IV

Canon's EOS 5D Mark IV is still the camera of choice for many amateur and professional photographers due to its image quality and 30-megapixel sensor, which allows it to capture the most intimate of details. Its other redeeming features include Canon's patented Dual Pixel CMOS Auto Focus, which is lightning fast in both live view on the LCD screen and in video modes which go right up to 4K resolution, but the only downside to this is that the file sizes can be enormous.

Nikon D850

The Nikon D850 is a quality piece of camera equipment that had to be on this list, it has a remarkable 153-point autofocus system, and for those who like to take bursts of images, the D850 can take as many as seven frames per second. It's a full-frame DSLR which means there's no cropping of your image, as the sensor is more than capable of taking in all the information passing through it. There are cheaper alternatives, like the Nikon D780, but if you can push your budget a little further, you won't regret it.

We hope you enjoyed our list of top DSLR cameras for the amateur photographer, so once you've mastered photography, why not look to take your pictures to the next level by checking out our article on the best drones for all your aerial travel photography needs.