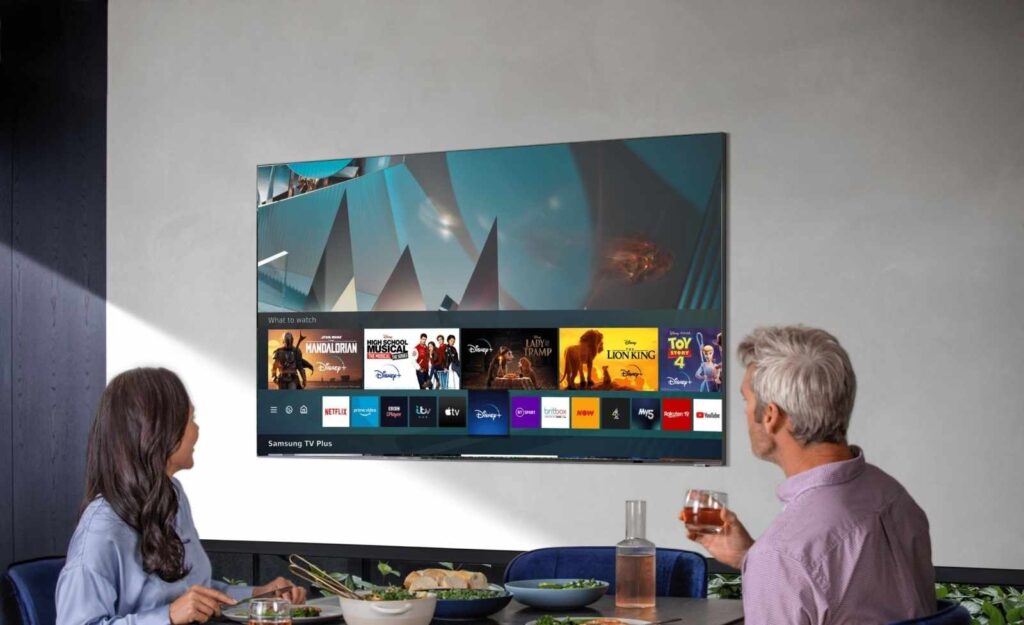 4K is now the norm. Although a 4K TV may seem like the best choice for great pictures, the question is: Is it worth spending more on a 4K TV? Offer. Offer. Is it necessary to have such a TV to enjoy your favorite shows? This blog will discuss the various things you should consider before buying a 4k TV.
Higher resolutions allow you to see details clearly from far away. Graphics are clearer and more detailed. You do not need to be a content creator or gamer to appreciate the beauty and quality of high-quality images. The display is estimated to have at least 8,000,000 active pixels. The refresh rate is the number of images that are updated per second on a 4K set. There are two types: 120Hz (120 images per second), and 60Hz (60 images). We recommend you to check the 75 Inch TV Under 1000 !
What does it mean when a TV has a 4K resolution?
A 4K TV refers to a TV with a 4K resolution. The TV's resolution is 4K. It has 3,840 horizontal pixels as well as 2,160 vertical pixels. This makes it approximately 8.3 million pixels. For 4K TVs, the resolutions are typically listed as "3840×2160".
A higher refresh rate will result in less motion blur and sharper images. Be wary of companies that advertise refresh rates as high as 240Hz. These numbers can be inflated by software tricks and other features that are detrimental to your viewing experience. You should always check the native refresh rate. 60Hz is acceptable, 120Hz is best and is available on higher-end sets. This pixel density is important at larger screen sizes. It is why smaller TVs look "sharper", and why large 4K TVs blow out similarly sized 1080p televisions in terms of image sharpness. 
Benefits of Having a 4K TV
Immersive experience
4K images have a higher resolution which means pictures will retain their quality on larger screens or if you are closer to your TV. 4K images can fill more of your view area, allowing you to enjoy the immersive experience of watching a movie at the cinema.
4K is 3D better
This is especially true for passive 3D formats, which use a screen filter to create the 3D experience. The passive approach usually results in a lower resolution. However, 4K TVs have twice the lines so you can get a full HD 3D picture from 3D Blurays. You also get passive 3D benefits such as minimal crosstalk and no flicker.
Better image depth
4K TVs offer more detail and sharpness than standard. While testing 4K TVs, I was also struck by the fact that their extra pixels made images look deeper.
The extent to which detail begins to fade when you view a TV picture of a view is a key factor in determining how far away the view appears. The image appears to flatten when a screen stops rendering more detail. 4K's ability renders finer details means that you will feel you can see farther before the flattening effect occurs.
Better color handling
This has two sides – one is certain and one is possible. One definite fact is that more pixels can make color blends appear subtler. This makes it difficult (or even impossible) to see color blocking or striping in color blends. It also adds to the feeling of real life' in 2D photos and helps to create a sense of 3Dness, since objects rendered in perfect color blends appear more solid.
4K TVs do not cost as much as you might think
The price of a 4K television is dropping as TVs get thinner, lighter, and more affordable. A good 4K TV can now be purchased for as low as $700. Many people are wondering if it is worth spending the money to buy a 4K television. The answer is not always straightforward.
4K TVs are already in their second year of being a serious consumer tech. Amazon sells 4K TVs for as low as $450.
4K photos have more details
Televisions with native 4K resolutions have the obvious advantage of sharper and more detailed images. Their 3840×2160 pixels count is four times that of full HD images most of us are used to.
Conclusion
We hope you enjoyed this article and learned more about 4K TVs. The answer to this question depends on you and your personal preferences. It is worth spending the most money on a TV. You will still be able to enjoy the latest technology, even if it becomes the norm within a few years. 4K TVs are hot if you are in search of a new TV. Is it worth the extra clarity and crispness that a 4K TV provides?
Best 43 Inch 4K TV for Gaming
Also, check out the Top 10 4K TV for Gaming Under 500.
FAQ'S
 Are 4K TVs better than HD? 
4K has 4x more pixels than HD. This means that a 4K TV will have 4x the pixels of HD. The total number is 8,294,400 pixels. As a result, you can expect more detail and clarity in the image. 
What are the pros and cons of a 4K TV? 
Higher resolutions mean more pixels. The sharper and clearer the image will appear, the more pixels there are. There is a greater chance that items will appear smaller than they did before. This includes icons and logos. They no longer must be stretched to fit the screen resolution. 
Which is better OLED or 4K? 
OLED offers a wider viewing angle than 4k UHD LED TVs. OLED is the clear winner in this area. OLED has advanced pixels that can self-illuminate, unlike LEDs which still have shutter problems due to screen pixels.
Is Amazon Prime 4K? 
Amazon offers 4K content to Prime Video subscribers for no additional fee. This contrasts with Netflix which requires that you subscribe to its Premium service to access 4K content.